Yesterday I had the opportunity to walk through the halls of Center High School after conducting an interview with our State Qualifiers in Wrestling (that's another story coming soon). In the course of less than 20 minutes I saw a snapshot of what learning is like in 2023. It's not exactly what I experienced when I was young (and dinosaurs roamed the earth).
As I walked by the gym, I ran across the CHS Woodshop class in the hallway. One of their focus areas is to work as a team on projects for internal and external clients. Their current client is the CHS Athletic Department, who would like to be able to mount the Athletic Hall of Fame plaques outside the gyms where more people can see them. The problem is that the wall is made of brick and not exactly well-suited for mounting plaques, photographs, or much of anything else. So, the woodshop students are building a wall. The photos below show the framing that will support drywall that CAN be used to post a variety of displays, including the Hall of Fame plaques. This project will be completed, and the plaques will be mounted for community members and alumni to enjoy during the Hall of Fame induction scheduled for June 10th.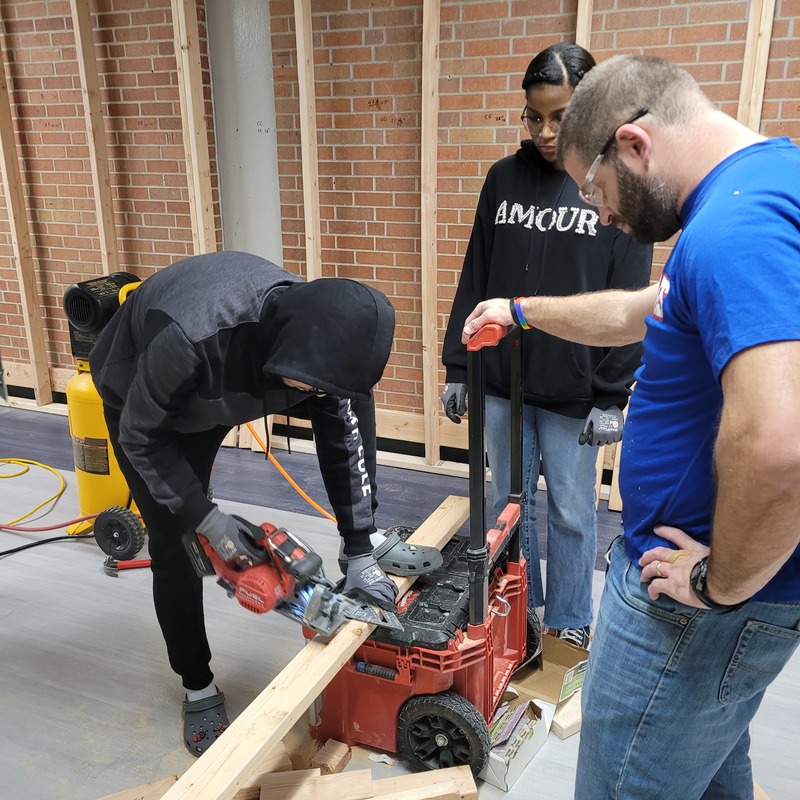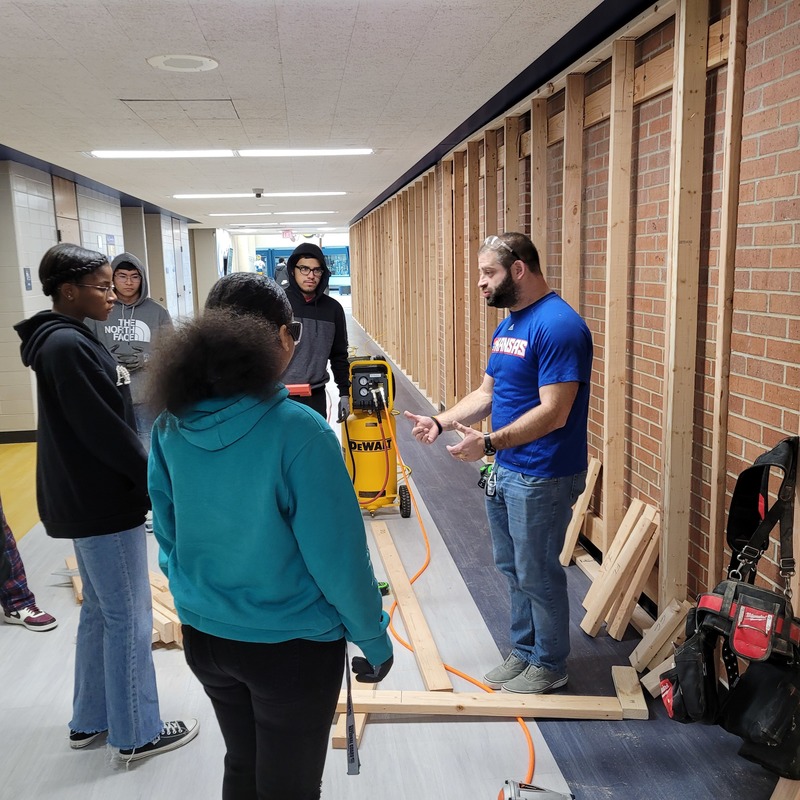 As I walked a bit further down the hall, I heard the sounds of jazz music coming from the band room. I poked my head in and enjoyed listening to the new CHS Jazz Band rehearsing for an upcoming "gig" at the GEM Theater in the historic 18th & Vine district this Saturday. The students sounded awesome. Not only are they exploring forms of music that are new to them, but they are also learning about the history of jazz in Kansas City and taking part in sustaining that fine heritage in our community. Click the photo to hear a snippet of their rehearsal.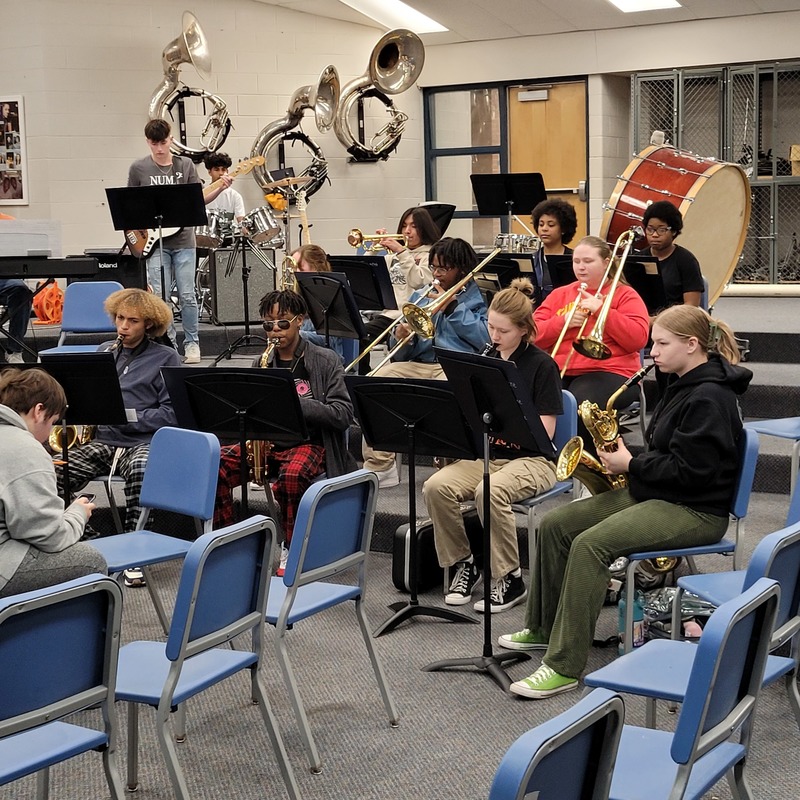 Finally, I reached the destination for my walk, the gym where students from Center, Grandview, and Ruskin High Schools were meeting with members of the Kansas City Police Department and Kansas City Fire Department to learn about a new course offering in Real World Learning called "Introduction to First Response". Created in partnership with Prep-KC, the course will give students the chance to learn about law enforcement, emergency medical response, and firefighting. The introductory course will help them decide which, if any, area they might want to pursue for career opportunities. Additional courses will enable students to earn certifications in emergency medicine, hazardous material handling and more. The half day visit yesterday allowed students to experience running with a full complement of a 30-pound vest and shield, wearing a firefighting suit, and learning about the features of modern police cars. Click the image below to see how well one student moved with the gear on!
Is this an unusual day at Center High School? Not at all. Students and teachers are engaged every day in actively learning skills that will serve students not only academically, but in their life far beyond Center High School.
The real world can be a hard place, but we are Center Yellowjackets, and we can do hard things together!