Lead to Read Kansas City supports elementary schools in the Center School District by providing volunteers who read with students 30 minutes each week. Their goal is to improve literacy in Kansas City by impacting the number of students who are reading at grade level by the 3rd grade (a strong indicator of future reading success).
On Thursday, November 3rd, Lead to Read celebrated the achievement of one of their goals, which is to recruit at least 1,000 volunteer readers in Kansas City. Volunteer number 1,000 happened to be Austin Orne, an employee at Labconco (located in the Center School District) who is a new reader at our very own Center Elementary School. A new group of Labconco volunteers was starting with Center Elementary on Thursday and the Executive Director of Lead to Read KC, Pauly Hart, and her team showed up with smiling faces, balloons, and free books to celebrate with the volunteers, our teachers, and their students.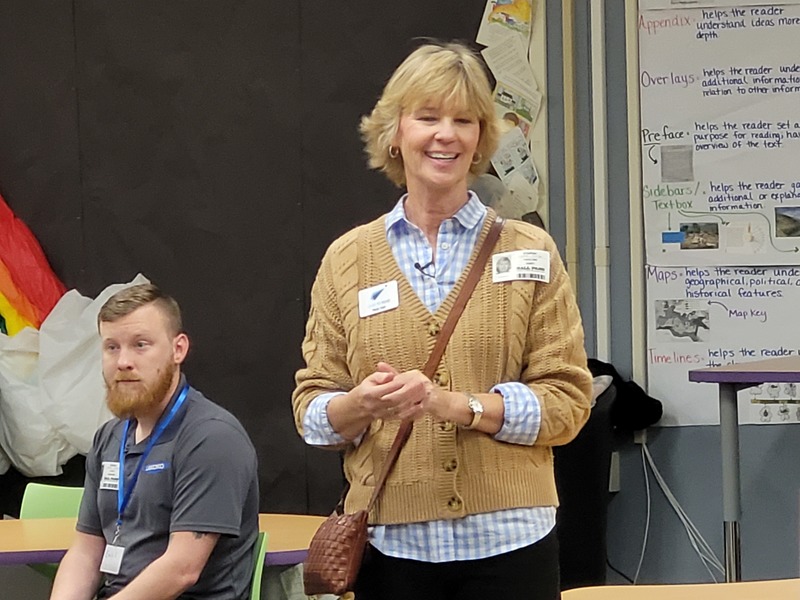 KSHB, Channel 41, was also there and broadcast a story about the celebration and how Lead to Read impacts kids. Our own Center Elementary Principal, Ms. Karen Prickett, is featured in the story.
Thanks to everyone at Lead to Read KC and all the volunteer readers, including our wonderful friends at Labconco, for making a difference in the lives of our kids!