The Center Middle School Student Council organized and presented a wonderful tributes to veterans on Friday afternoon, November 11th (Veterans Day). A large group of veterans from the community joined the entire student body of CMS to listen to stories shared by veterans of different service branches. Presenters included the Commander of the American Legion Post 370 Col. Dan Wilkinson, US Army Medical Corp recruiter Sgt. Courtney Aquillio, Kristin Griffin of the Veteran's Community Project, Judge Ardie Bland with the Board of Veterans Appeals, CMS teacher and US Army veteran Megan Martin , and US Army Reserves Col. Connie Johnson-Cage. All of the presenters shared stories of their service and the service of their comrades to the students.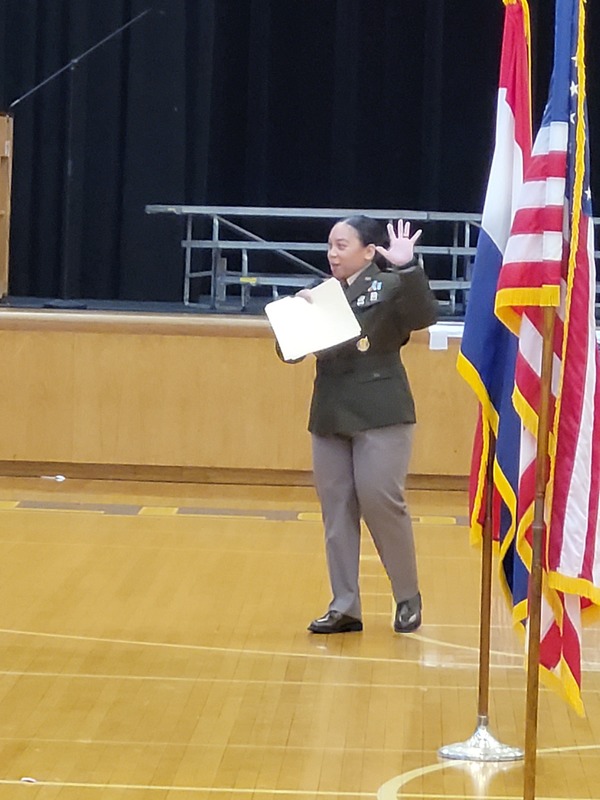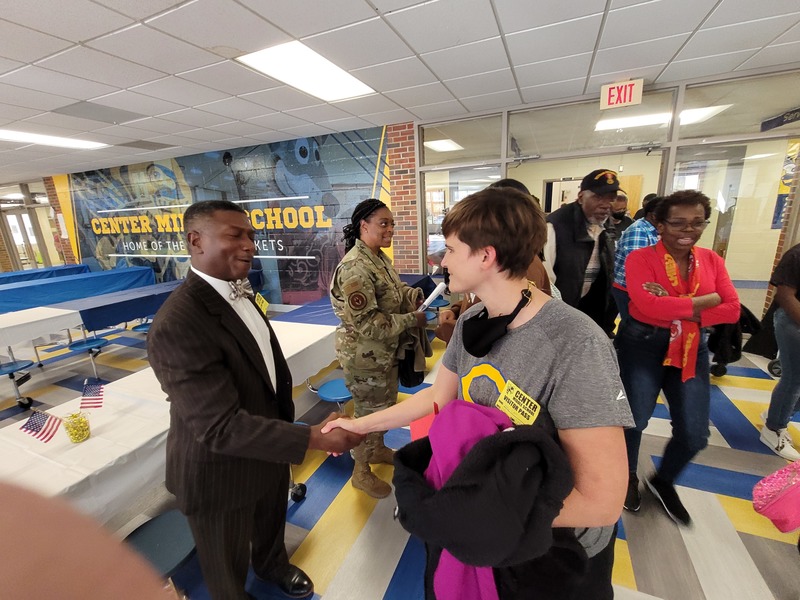 The event concluded with a moving rendition of Taps by Mr. Ron Fortune, accompanied on snare drum by CMS student River Moreland in honor of Fallen Soldiers.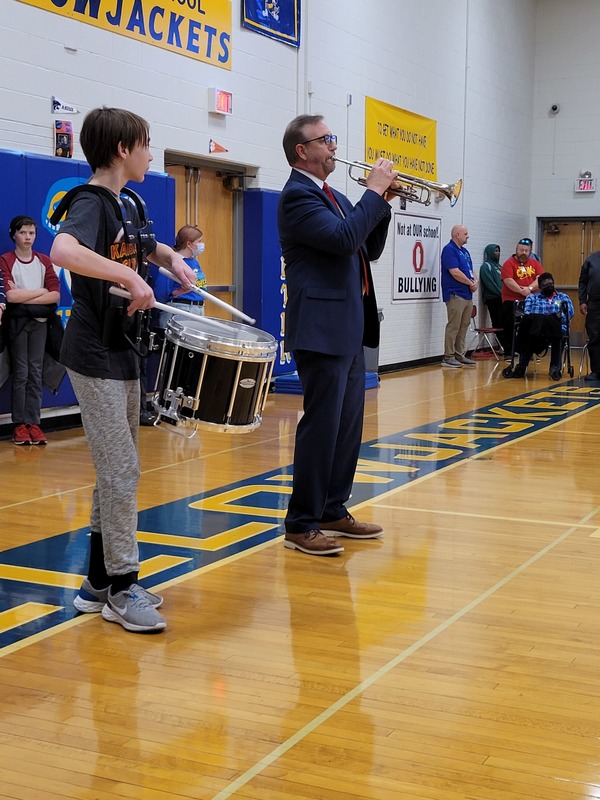 Congratulations to the entire Student Council, including emcee Tristan Batobalani and presenter Ben Fortner for an outstanding event.