After an amazing 11-1 season, including both Conference and District championships, the Center Yellowjacket football program is receiving plenty of post-season recognition. One of the most prestigious award programs for high school football in Kansas City is the Simone Awards program. Dating back to 1932, the Simone program gives a variety of awards for outstanding accomplishments throughout the Kansas City metro area.
Three of Center's seniors were named to the All-Simone team for 2022. They are Joseph Vick (quarterback), Armand Russell (receiver), and Dirac Tsafak (linebacker). In addition, Joseph was named as a final four nominee for the Frank Fontana award for best overall player in class 1-4.
The awards were presented on December 6th at a ceremony at Park Hill High School. The winner of the Bobby Bell Award for best lineman/linebacker in class 1-4 went to Yellowjacket Senior Dirac Tsafak!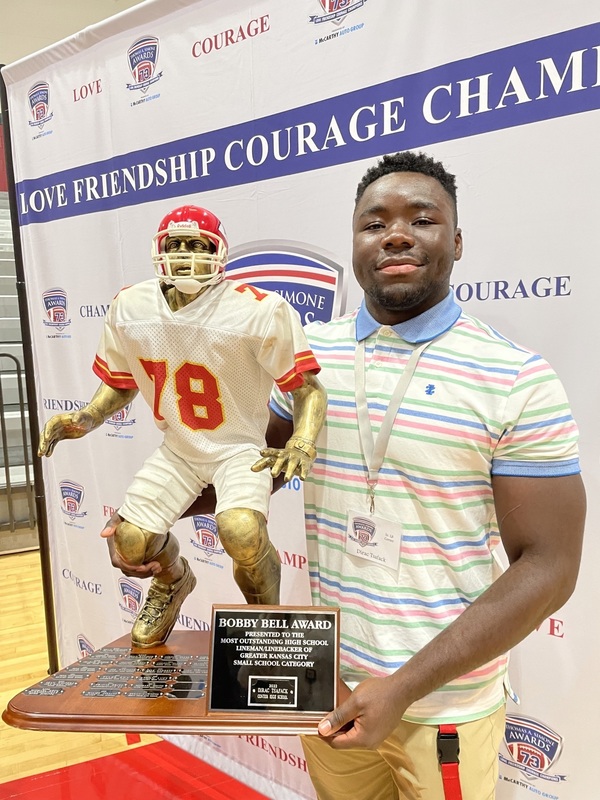 The final award of the ceremony was for Coach of the Year. This was given to Center's Head Coach for the past 14 years, Bryan DeLong!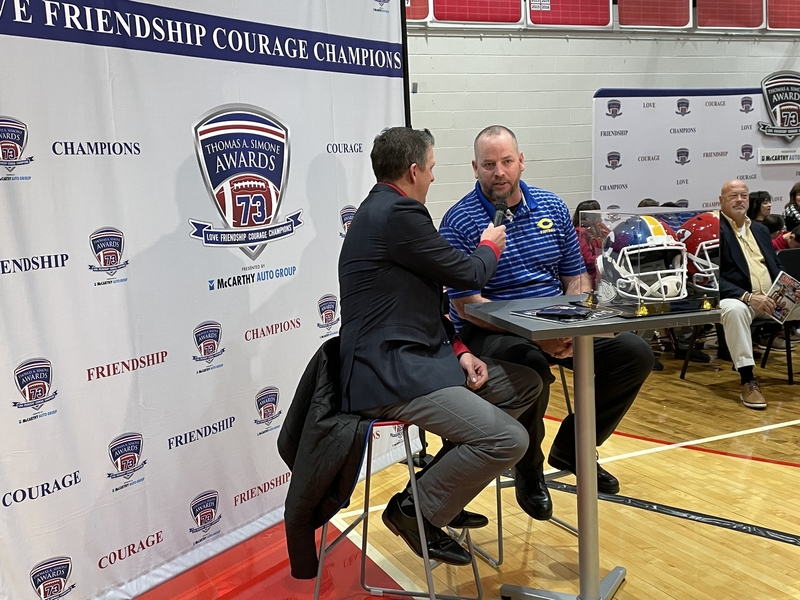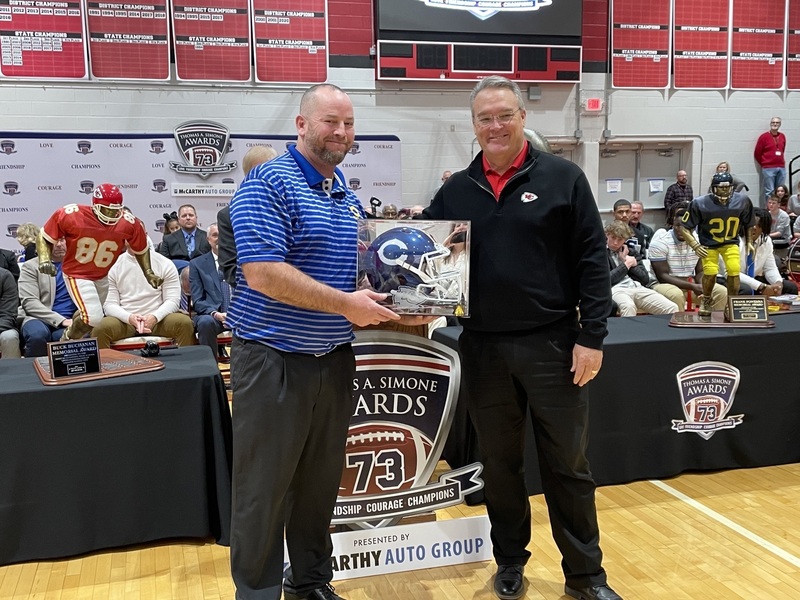 Congratulations to all the players, staff, families, and supporters who made this season so very special!!