The Mission of Kansas City Community Gardens Schoolyard Garden Project (KCCG) is to support schools in growing their own vegetable gardens that increase students' access to healthy food, hands-on learning, and community building.
The organization recently worked with Center Middle School teacher Anne Prosch and her classes to build two garden boxes at CMS that will be used to grow vegetables. About 34 students from the National Junior Honor Society and Ms. Prosch's Futures & Castles classes worked together to build two boxes. Later this spring, seeds will be planted to grow onions, potatoes, greens, sugar snap peas, spinach, lettuce, brassica, and more.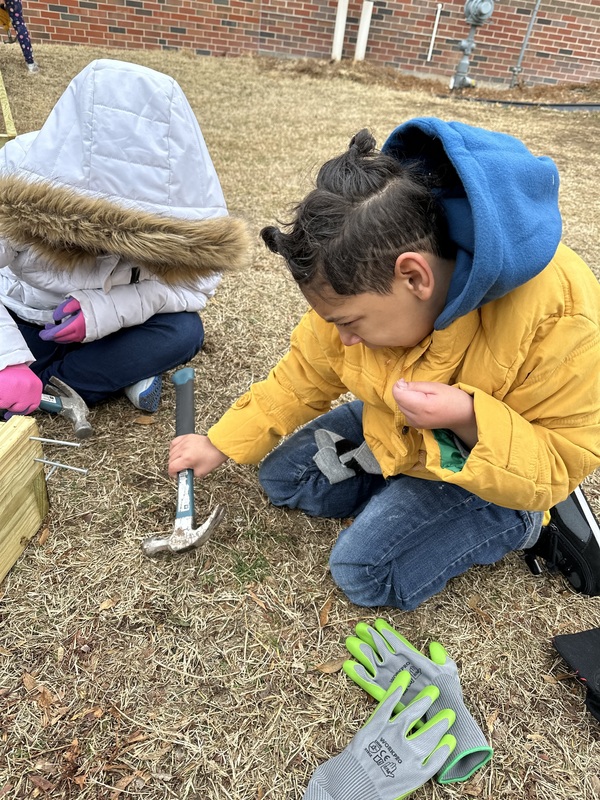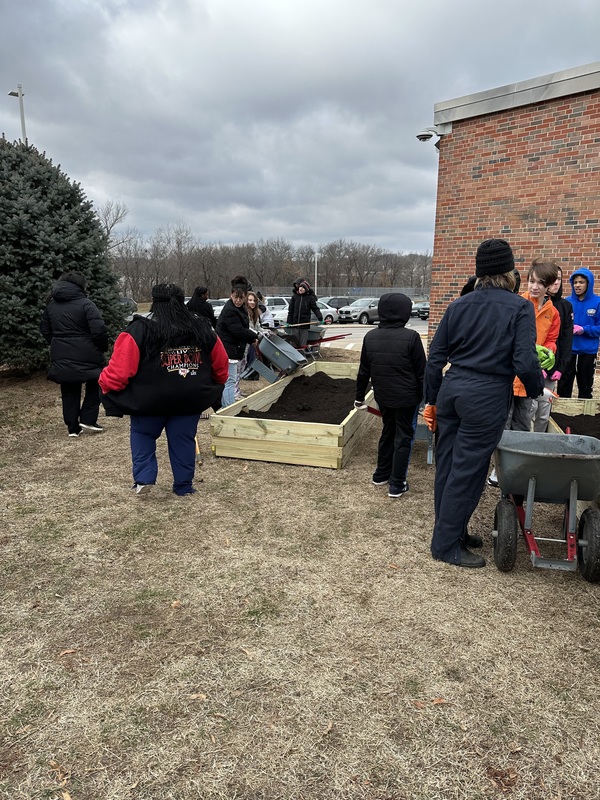 The classes will work with their gardens until they are ready to harvest. Center's food service provider, Sodexo Food Services, will work with Ms. Prosch and the students to learn how to prepare foods in different ways so that they be shared with hungry middle school students!
Thanks to the great folks at Kansas City Community Gardens for their help and support! We are excited to see the finished products!