Real World Learning (RWL), a city-wide initiative led by the Ewing M Kauffman Foundation, is turning the world of education upside down (in a good way).
On Wednesday February 8th, Center High School Senior Je'Kwon Serell shared his RWL story with a crowd of nearly 500 business and education leaders at the "Get on the Bus" luncheon sponsored by the Kauffman Foundation.
Je'Kwon is participating in a program with Transformed Barber & Cosmetology Academy where he spends part of his school day learning the skills of the profession along with the discipline of being part of a customer-focused business. In his presentation to the lunch crowd, Je'Kwon (center in photo below) shared some of the skills he is developing including time management, customer service, teamwork and (all important in this profession) eye-hand coordination!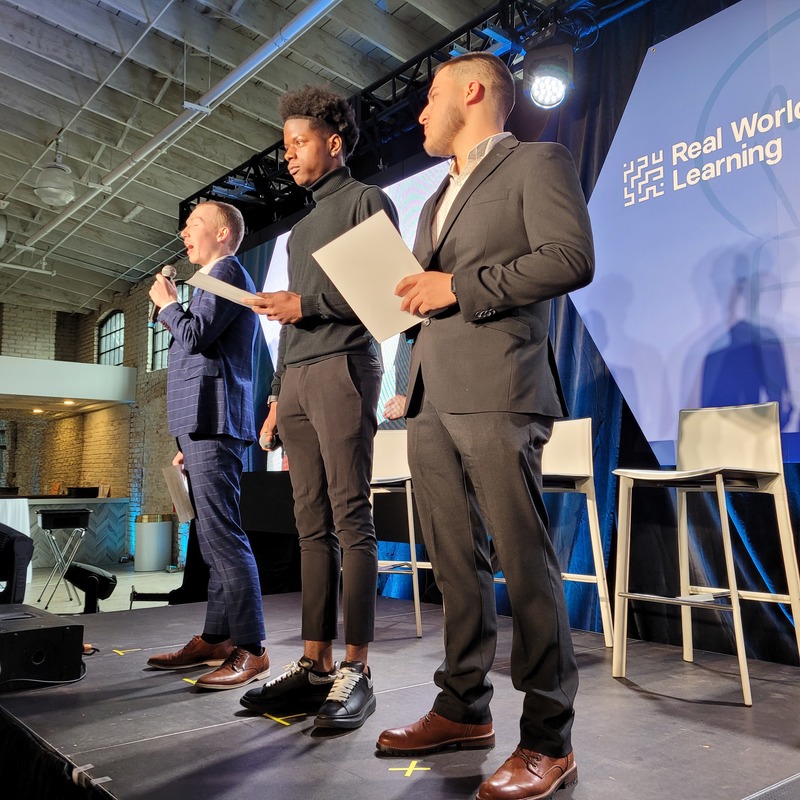 The focus of RWL is to engage students in real world activities that increase the intensity of their engagement, help them identify potential career paths, and give them experience that have value for their future education and career after high school graduation. The Center School District has been an active participant in RWL from the very beginning of the program about five years ago. Today, there are over twenty different RWL programs at Center High School and Center Academy for Success, with additional programs offered at our Middle and Elementary schools. Center's Strategic Goal # 1 is for 100% of CHS graduates to earn at least one Market Value Asset (college credit, internship, client project, or industry credential) by 2030. As progress, 58% of the members of the class of 2022 earned at least one Market Value Asset!
On Wednesday, February 8th, the Kauffman Foundation sponsored a "Get on the Bus" luncheon to thank the businesses and educators involved in the program and to encourage new business partners to join in. Center senior Je'Kwon Serell was chosen to be a Student Ambassador at the luncheon and one of our business partners, Transformed Barber & Cosmetology Academy, was recognized as a "Business Partner Champion". Receiving the award on behalf of Transformed was Wonda Manney, Director of Student Services.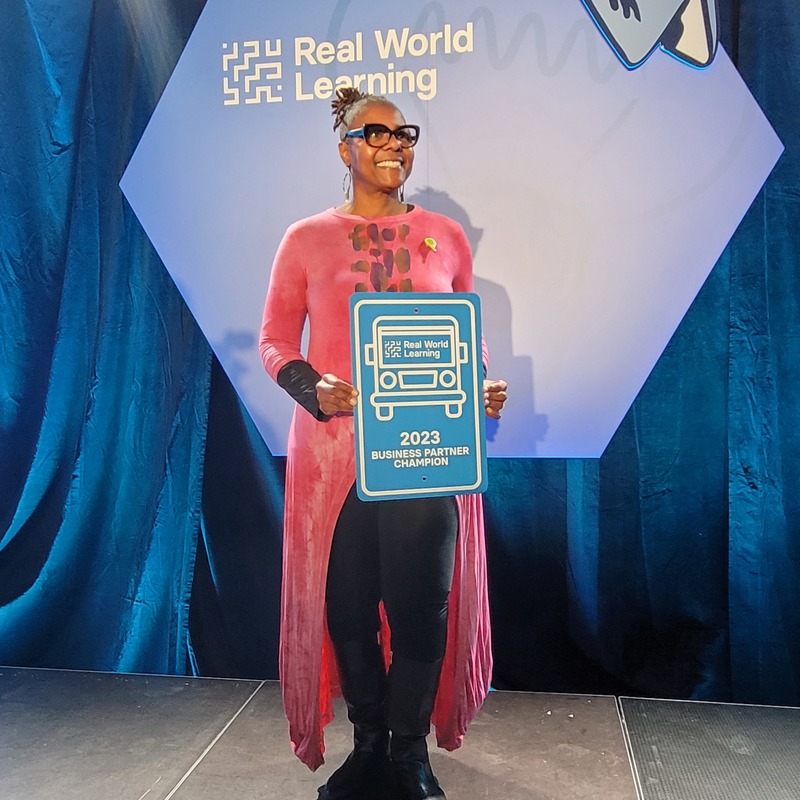 Center was well represented at the luncheon. Attendees and guests included Sam Cook (School Board Vice President), Jeremy Covey (RWL Coordinator), Rick Chambers (Director of Communications), Vickie Wolgast (South KC Chamber President), Pete Scheuer (Honeywell FM&T), and Martha McCabe (Executive Director, KC Stem Alliance).